2094 Followers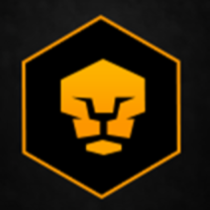 Educating the community on working safe @ heights.
Silverdale , WA
16 Hr Competent Person
24 Hr Competent Person EM385-1-1
Competent Person Refresher
Competent Person Train-the-Trainer
Services
Tomkat Safety provides a number of specialized training courses designed to properly educate anyone on the importance of fall protection and jobsite safety.

16 Hr Competent Person
Our Competent Person Course is designed to educate students in best practice methods of identifying and eliminating or providing protection from existing and predictable fall hazards. Students will also be educated in the hierarchy of fall protection, which starts with eliminating fall hazards and progresses through administrative controls, the application of passive systems, restraint systems and finally arrest systems.
24 Hr Competent Person EM385-1-1
This course is intended, but not limited to, those who are assigned by their employer to take the responsibilities of performing workplace assessments of fall hazards, communicating those fall hazards to the Authorized person, prepare written fall protection and rescue work plans, approve the use of non-certified anchors, establish clearance requirement and much more.
Competent Person Refresher
This course is intended for those who are currently operating as a Competent Person for their jobsite, or for those who have performed the duties of a Competent Person in the past. Under the supervision of our highly trained and experienced instructors, students will be provided with ample opportunities not only to discuss content, but also to demonstrate and reinforce their knowledge in a variety of scenarios and real-world applications.
Competent Person Train-the-Trainer
The Competent Person Trainer class, offered by TomKat Safety, provides its students with the opportunity to learn and become skilled in the methods of teaching and training others to become effective users of fall protection. It is designed specifically for those already substantially versed in fall protection of all kinds, and who would like to become certified to conduct a Competent Person training class.
Fall Protection Awareness
As defined by OSHA and ANSI regulations, an Authorized Person is simply a worker on a jobsite who will be exposed to existing and potential fall hazards. Our Fall Protection Awareness class is geared to familiarize these workers with the dangers of fall hazards, as well as the proper adornment, use, care, and maintenance of fall protection equipment.
Authorized Person
As defined by OSHA and ANSI, an Authorized Person is simply a worker on a at a location where he/she will be working in heights. TomKat Safety's 4 Hr Authorized Person course prepares them to work in heights safety. All workers that work in heights can benefit from this training.
Rescue from Fall Arrest
OSHA regulations state that the employer must provide a "Prompt rescue" of employees. In other words, before additional trauma occurs due to hanging in Fall Arrest. ANSI states that Suspension Trauma can happen in as little as 5 minutes. This class is designed to train students in the prompt, safe, and effective rescue of a fallen worker.
Equipment Inspector
The Equipment Inspector Class is intended especially for those who are responsible for inspecting a large amount of fall protection equipment on a frequent basis, such as a Competent Person for a large job site, safety inspectors or supervisors, and those tasked with system installation or re-certification. This class provides students with hands-on opportunities to inspect a wide range of equipment, and practice resolving equipment issues in real-world scenarios.
Aerial Lift, Telehandler & Forklift
The primary focus of this class is to provide hands-on training with the specific make and model of Aerial Lift, Telehandler or Forklift used by the worker, and specific to the job being performed. Upon completion, workers will come away with an understanding of the best practice methods of the safe and effective use of the equipment required to complete their job.
Confined Space Awareness
TomKat Safety provides participants instruction in identifying and classifying confined spaces and permit required confined spaces, the hazards associated with these spaces and the entry procedures required by Federal OSHA 1910.146, 1926.1203 or the representative state OSHA.
Confined Space - Non Entry Rescue
TomKat Safety includes all of the information included in the Awareness training with additional didactic information regarding tactical priorities of confined space non-entry rescue as well as case histories of previous incidents, ventilation techniques and atmospheric monitoring strategies.
Confined Space - Entry Rescue
This program includes all of the information included in the Awareness and Confined Space Non-Entry Rescue program with additional didactic information regarding tactical priorities of confined space rescue, respiratory protective system options and requirements, and additional case histories of previous entry rescues.